Superfoods – Memory
Over 50 recipes to keep you mentally sharp
Do you want to keep your mental faculties sharp as long as possible and stop your memory from deteriorating over the years? What if part of the solution was to be found on your plate? Find out how your diet can help support memory.
This book presents:
20 superfoods that have been the subject of scientific studies showing their nutritional contribution to increasing mental vitality, improving concentration, reducing memory loss, reducing the risk of cognitive decline, fighting dementia and preventing Alzheimer's disease.
over 50 recipes developed by dietitians: Kale and Blueberry Smoothie, Berry Oat Pancakes, Squash and Lentil Soup, Asian Quinoa Salad, Salmon Brochettes and Exotic Salsa, Chicken Breasts with Berry Sauce, Vegetarian Meatballs, Pizza Primavera on a Cauliflower Crust, Squash Muffins, Sweet Potato Brownies and more.
Learn how to get the most from your diet: from choosing food to different ways of preparing and cooking it to preserve vitamins, minerals and other nutrients.
Superfoods Memory: everything you need to fuel your brain.
ISBN: 978-1-77286-067-2
Number of pages: 216
Kale Falafel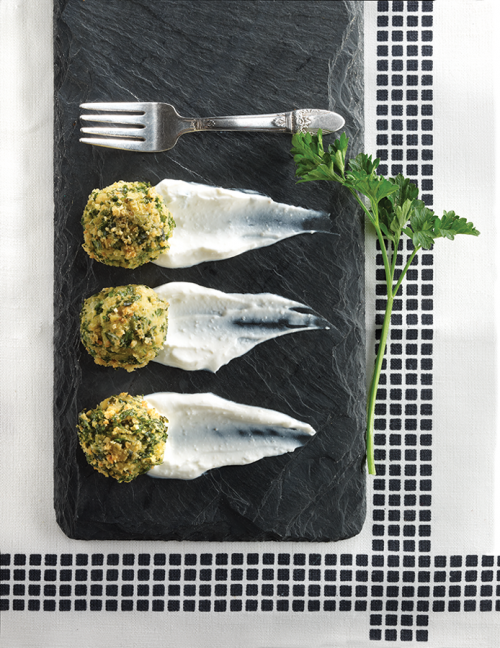 Superfoods: chickpeas, kale, oats, olive oil
6 servings – Preparation: 15 minutes – Cooking time: 10 minutes
Ingredients
1 can (19 oz/540 ml) chickpeas, drained and rinsed
4 cups (1 liter) torn kale leaves, stems removed
2 tbsp hummus or tahini (sesame butter)
Juice of ½ lemon
3 cloves garlic, chopped
½ tsp grated fresh ginger
½ tsp ground cumin
2 tbsp chopped fresh cilantro
2 tbsp chopped fresh parsley
4 tbsp rolled oats, ground
4 tbsp olive oil
Freshly ground salt and pepper, to taste
Method
In a blender, blend all ingredients except oats and oil.
Pour mixture into a bowl and add oats, a spoon­ful at a time, until mixture thickens. Using your hands, shape mixture into 18 balls.
In a large skillet, heat oil over medium heat and cook falafel, turning often, about 10 minutes.
Serve warm with store-bought tzatziki.